The Poop Fairy Offers The Best Tulsa Poop Scooping
Welcome to The Poop Fairy, your trusted partner for reliable and efficient Tulsa poop scooping. We understand that dealing with pet waste can be unpleasant and time-consuming. That's where we come in to save the day! Our dedicated team of poop scooping experts is here to keep your yard clean, odor-free, and enjoyable for both you and your furry friends.
At The Poop Fairy, we offer comprehensive and professional poop scooping services tailored to your needs. Our team is trained to efficiently clean and remove pet waste from residential and commercial properties, including yards, parks, and apartment complexes. We use environmentally friendly practices and dispose of the waste responsibly, ensuring minimal impact on the environment.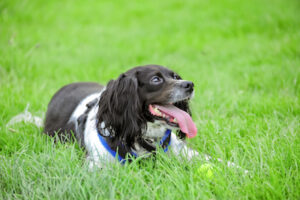 Benefits of Hiring The Poop Fairy For Tulsa Poop Scooping
Whether you are a business-owner or a resident, anyone can benefit from professional pop removal services in Tulsa! Here are a few ways that The Poop Fairy can make your life easier.
Time-Saving. Let us handle the dirty work while you focus on more important things in your life. Our team will visit your property on a scheduled basis and take care of all the poop scooping, so you don't have to lift a finger.
Health and Hygiene. We eliminate the risk of exposure to harmful bacteria and parasites associated with pet waste. Our thorough cleaning and sanitizing methods create a safe environment for you, your family, and your pets.
Odor Control. Say goodbye to unpleasant odors! Our poop scooping services ensure that your yard smells fresh and clean, allowing you to enjoy outdoor activities without any unwelcome smells.
Lawn Protection. Accumulated pet waste can damage your lawn and landscaping over time. By regularly removing the waste, we help preserve the beauty and integrity of your outdoor space.
Professionalism. With years of experience in the industry, we pride ourselves on delivering top-notch service with a friendly and professional approach. We treat your property with the utmost care and respect.
Keeping your outdoor space clean and free from pet waste is essential for a healthy and enjoyable exterior. The Poop Fairy is here to make that task effortless for you.

The Best In The Business
When it comes to Tulsa poop scooping, you deserve the best in Tulsa. At The Poop Fairy, we provide flexible poop removal services and competitive rates. We want this essential service to be available to everyone in Tulsa! We are fully insured, professional, and reliable so you can depend on us each and every time. It's time to say goodbye to the hassle of poop scooping and let The Poop Fairy work its magic.
Our commitment to customer satisfaction and our use of environmentally friendly practices set us apart as the leading poop scooping service in Tulsa. With our professional poop scooping services, you can reclaim your time, maintain a hygienic environment, and enjoy a fresh-smelling yard. Contact us today to schedule your first visit and experience the convenience and cleanliness that comes with our expert services.