Dog Waste Removal in Bixby, OK
The Poop Fairy provides dog waste removal in Bixby, OK. The Poop Fairy has come up with an all-inclusive service that will leave your yard clean and ready for family fun without any pesky odors or concerns. 
Unlike other pet waste removal companies, The Poop Fairy is not a franchise but rather runs by the fairies' own passion for helping Tulsa pet owners enjoy their furry friends to their fullest potential. This means you can expect nothing less than top-notch customer care from our team.
From daily or weekly dog waste removal services to a one-time appointment for an event, we are ready and willing to serve you! Our services are the first all-inclusive pet waste removal services, providing you with a top-of-the-line experience each and every time.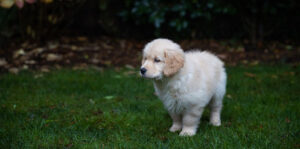 Keep reading to learn more about the Bixby dog waste removal services available through The Poop Fairy! 
Dog Waste Removal

, Bixby, OK

Commercial Dog Poop Removal

, Bixby, OK

Pooper Scooper Service, Bixby, OK

Weekly Dog Poop Cleanup, Bixby, OK

One-Time Dog Poop Removal, Bixby, OK

Pet Waste Management Company, Bixby, OK

Residential Dog Poop Removal, Bixby, OK
Phone Number
(918) 984-0766
Address
8086 S. Yale Ave, Suite 127
Tulsa, OK 74136
Directions
Click here for driving directions.
Hours of Operation
Services are available 24/7 on an appointment-only basis. Contact The Poop Fairy team to schedule your appointment today!
Dog Waste Removal in Bixby, OK – Proudly Serving